Jan. 28, 2022
Dalva Porto Vintage Pure 2019
Organic Dalva Porto launch in February.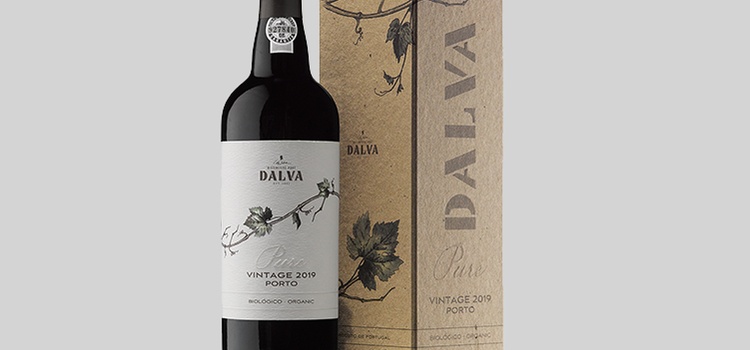 C. da Silva is clearly recognised for its unique port wines and its next launch in February is further proof of this: Dalva Porto Vintage Pure 2019, an organic port wine that celebrates environmental sustainability, from the production of the grapes to the winemakng process.
Created by the oenologist José Manuel Sousa Soares, this is a wine of exceptional quality crafted with great care and minimum intervention from a single batch of grapes and bottled in the second year after harvest. It will be available at major wine shops around the country and in the group's online shop at www.granvinho.pt.
This is the second label in the Dalva Pure range, which already features Dalva Porto Tawny Reserve, launched in 2020. In both cases, the organic cultivation of the grapes has allowed the characteristic aromas of the grape varieties to express themselves with all their potential.
These exceptional port wines respect the health of the soil and cultural biodiversity, and aim to be the pure expression of the Douro.